Employment Opportunities
"Working at Sunset means that I am able to bring joy and laughter to the resident which warms my heart each and everyday." – Kiara Giles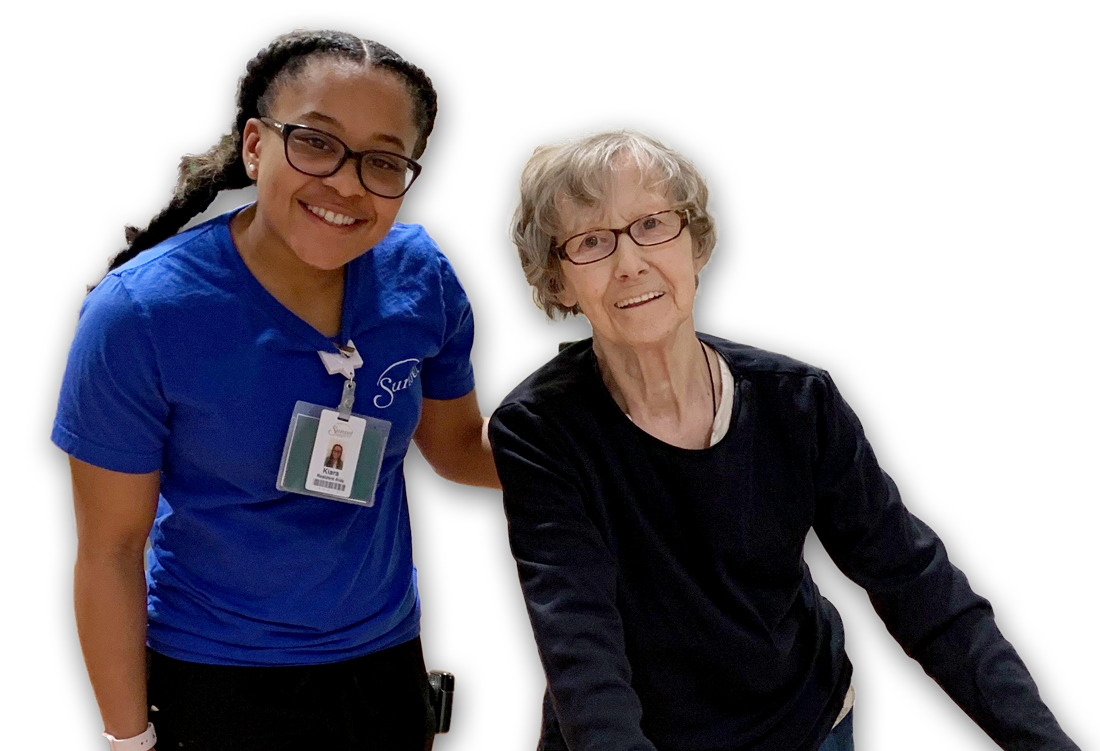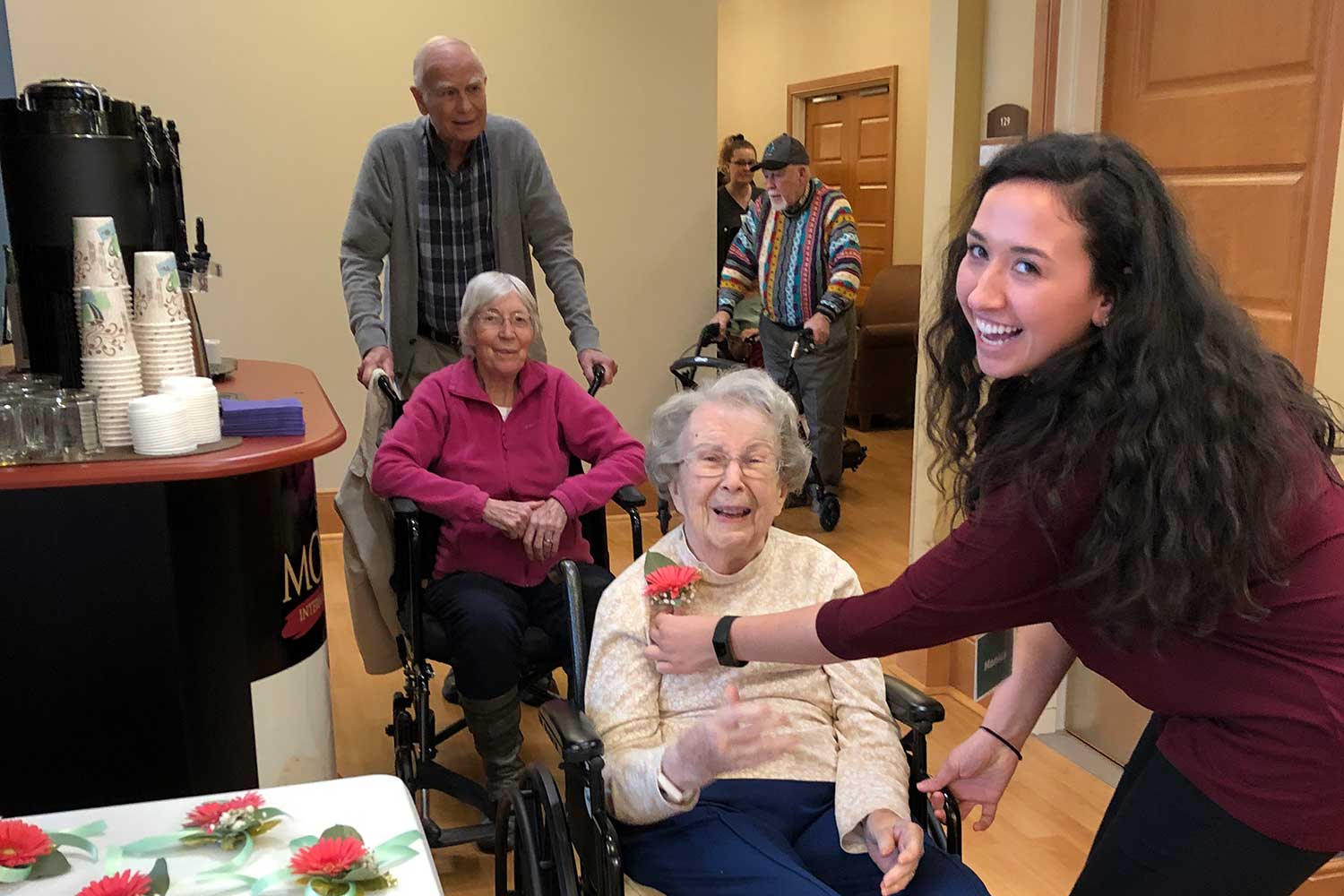 Compassionate Care
Sunset is truly a people-focused employer. Our culture is driven by our mission to provide quality services for senior adults in the spirit of Christian love. Each Sunset employee is a valued member of our team and contributes to our organizational mission. Our pursuit of this mission is more than good policy and doing the right thing. It is the sum of our shared values and beliefs and can be seen in the life and action of every staff member.
Passionate Team
Sunset is truly a place where passion meets culture. Our mission is accomplished through the actions of driven and passionate staff members. We see others the way God sees them: as made in His image and having intrinsic value. Our passion for people and for our mission helps us to overcome obstacles, give abundantly, embrace without judgement, inspire others, and heal body, mind, and soul. We look for individuals who strive for excellence and who will passionately serve residents and fellow staff members.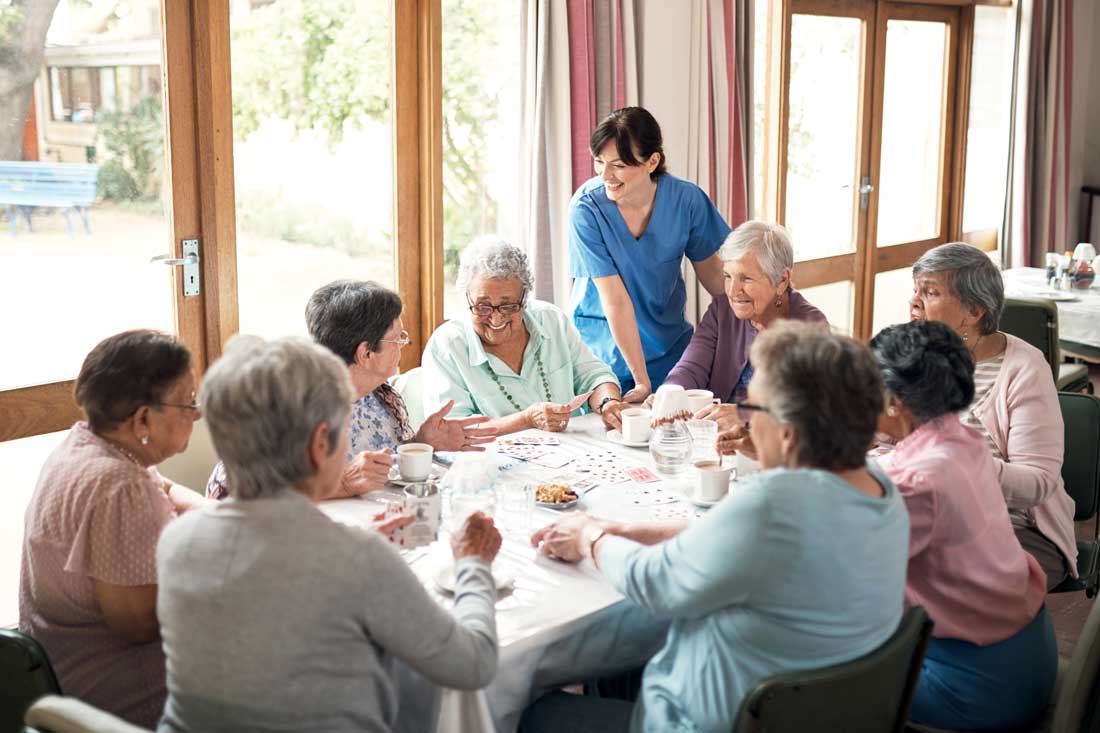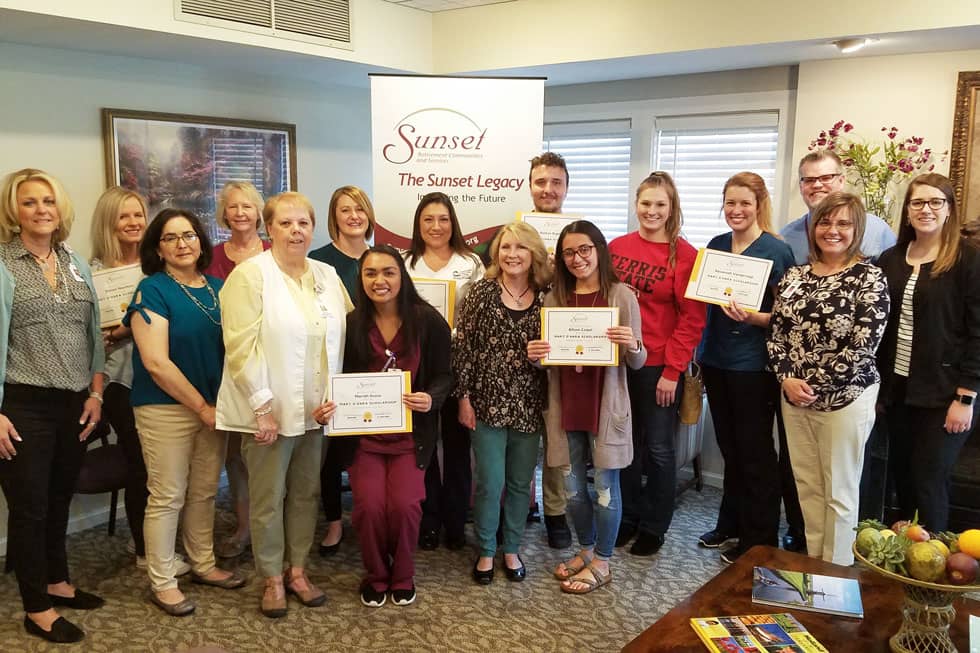 Earn While Learning
Sunset is proud to actively invest in students working toward working towards educational goals. Our tuition reimbursement program empowers students to pursue a career in healthcare while equipping them with the experience and support necessary for success. Students can earn money per credit hour in tuition assistance for eligible classes. Additionally, students gain relevant clinical experience while being mentored by experienced healthcare professionals. Build your career by joining our team today!
The Perks
Sunset offers employees a competitive benefits package, paid time off, and more! We actively invest in our employees and support them as they fulfill their calling to passionate service.
Insurance
Health insurance (Free Premium Option)
Dental insurance
Vision insurance
Life insurance (Free Premium and Voluntary Life)
Flex spending account
Short-term disability (Free Premium)
Long-term disability (Free Premium)
Other Benefits
Paid time off
Holiday double pay
Retirement plan (20+ hours per week)
Verizon, Sprint, and AT&T discount plan
Success coach
Sunset is truly a people-focused employer. We actively invest in our employees and equip them for success in their careers. Each Sunset campus is a close-knit community where staff members support and build each other up. Apply today and take the first step toward a meaningful and fulfilling career with Sunset!